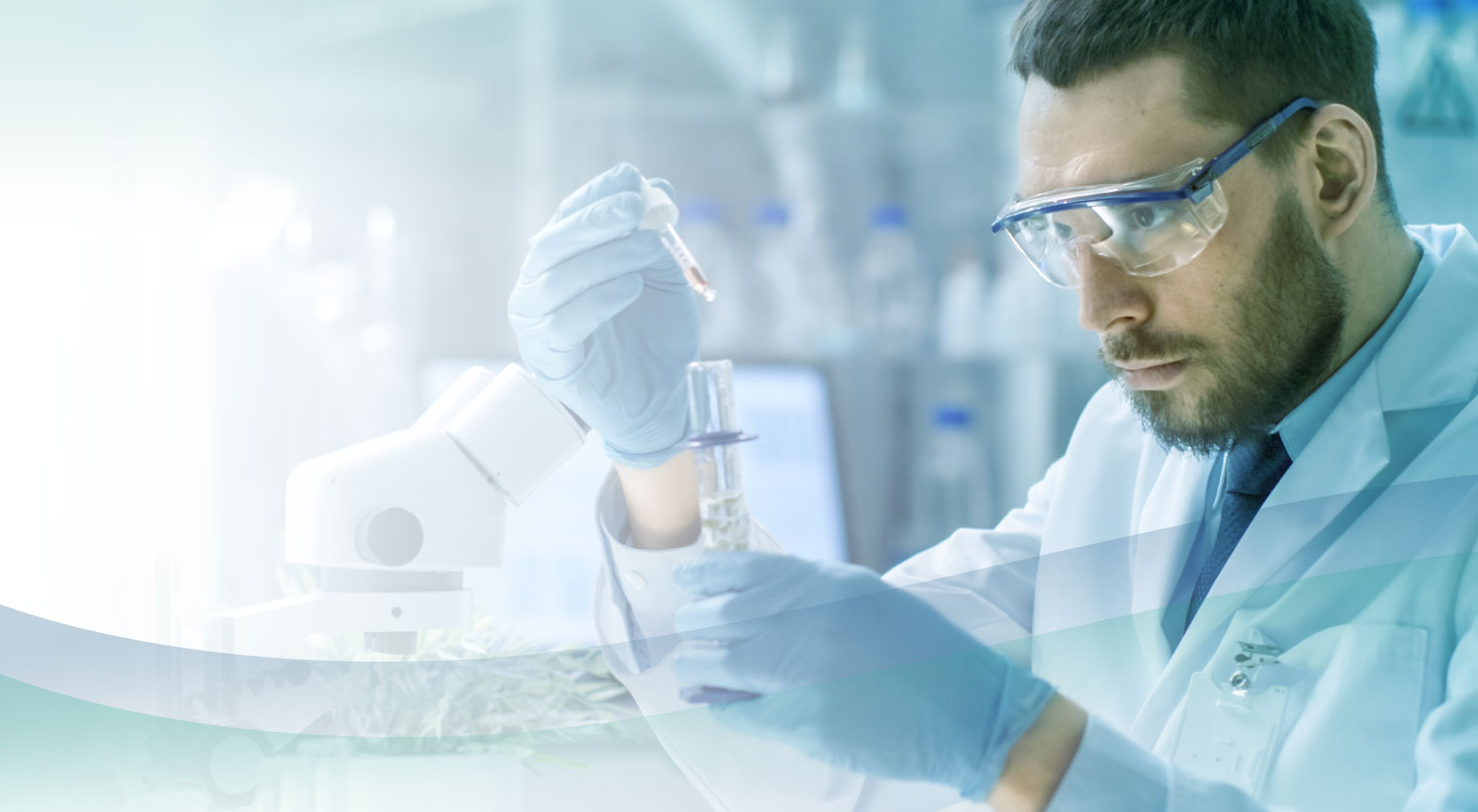 GMP Laboratory Testing
Quality assurance and control are crucial and inseparable from drug development. Wolfe Laboratories has joined as a subsidiary of Pace Life Sciences Analytics (PLS), and now enjoys Pace's cutting edge and comprehensive analytic services.
PLS is a full-service contract GMP testing laboratory, providing analytical testing services to pharmaceutical manufacturers, raw material suppliers, and product development partners worldwide. PLS is an FDA Registered, DEA registered, and ISO Accredited facility with a long track record of meeting and exceeding all compliance standards for conducting pharmaceutical analysis.

Technology transfer from Wolfe Laboratories to Pace Life Sciences' modern GMP testing facilities enables our clients to easily and confidently advance their programs to preclinical and clinical studies. In this page you will find a short description of our analytics offerings, and links for more data on each section.
Pharmaceuticals / Small Molecules
Pace provides our customers with a full-service, extensive small molecule analysis capabilities, by leveraging advanced analytical methods. The combination of Pace's experience and cutting edge, GMP, FDA approved facilities allows us to assist our clients to analyze their novel drug entities.
Read More >
BioPharmaceuticals / Biologics
Pace Analytical Life Sciences (PLS) offers testing services to support the biopharmaceutical manufacturing industry. Our team of experts and our extensive selection of testing equipment offers you the services and expertise to support the development of new therapies and to ensure the quality of your marketed therapeutic proteins, synthetic peptides, enzymes, conjugates and specialty molecules.
Read More >
Protein Drug Conjugates
While at the front of the therapeutics field, protein dug conjugates pose complex analytical needs, over either a protein or a small molecule. The number of molecules per protein, their location, and the activity of the protein all have to be examined thoroughly. Pace's advanced instrumentation and experienced team provide the assurance our customers need in their product before continuing to clinical development.
Read More >
Oligonucleotides
Oligonucleotides are a very versatile and complex group of molecules; moreover, nucleic acid-based API are commonly administered protected from the environment by a delivery vehicle which also serves to target/enhance their activity. Novel genome editing technologies, such as CRISPR/Cas9, have expanded the complexity of the oligonucleotide repertoire even more, with innovative gene therapy platforms posing new analytical challenges predicted to emerge in the near future.
With this complexity in mind, and leveraging our experience in all the platforms described, Wolfe Laboratories develops dedicated analytical strategies for each specific project.
Read More >