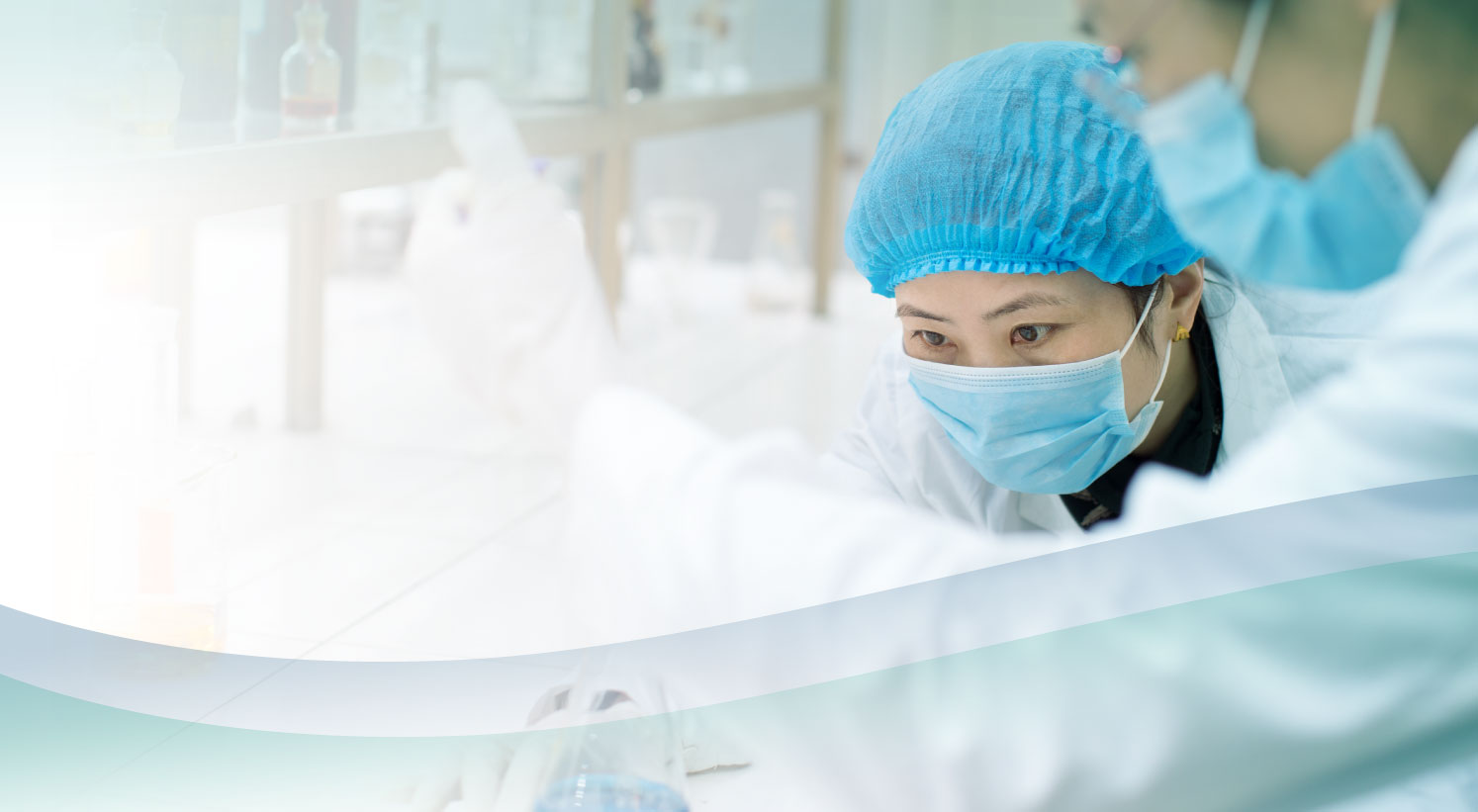 CMC Development
MOLECULAR UNDERSTANDING INFORMS RATIONAL DRUG DEVELOPMENT. This is the philosophy of Wolfe Laboratories. Our scientific experts have decades of experience in analytical, characterization, formulation development and drug product process development methods. We bring passion, excellence and expertise to each of our critical path clients' programs.
Our approach includes development of discriminating analytical methods, characterization of the physicochemical, pharmaceutical, biopharmaceutical and/or biophysical properties, design of formulations that are suitable for the intended route of administration, and processes that leverage knowledge of these molecular properties. As a result, our analytical methods, formulations and drug product processes are stage-appropriate and robust.
Our contract research organization services include development of all types of therapeutic modalities, including small molecules, biologics, oligonucleotides, antibody drug conjugates, and other complex molecules. Technology transfer from Wolfe Laboratories to Pace Life Sciences' modern GMP testing facilities enables our clients to easily and confidently advance their programs to clinical studies and commercialization. On these pages, you will find a short description of our CMC development offerings, and links for more information on each section.
Pharmaceuticals / Small Molecules Formulation
The unique chemical and pharmaceutical properties of each therapeutic moiety must be considered when developing formulations for various routes of administration, whether it is an injectable, oral, or topical dosage form. Solubility, stability, degradation pathways, solid-state properties and biopharmaceutical properties all must be characterized to yield an integrated understanding of the molecule. Wolfe Laboratories' contract research organization services integrate CMC development functions, analytical, pre-formulation, formulation development, process development, to ensure that test methods and formulations are built on a solid molecular understanding.
Read More > CONTACT US >
Biopharmaceutical Formulation
Wolfe Laboratories applies a rational and science-driven approach towards the development of biologic compounds, based on in-depth understanding of a compound's physicochemical and biophysical behavior. Our formulation CRO services team develops liquid, lyophilized, and high-concentration biologics formulations. Additionally, the team is experienced in developing non-traditional dosage forms for biologics. Our experts characterize higher order structure and behavior to de-risk process development and yield process understanding.
Read More > CONTACT US >
Protein drug conjugates
Attaching active small molecules to proteins is a strategy that is being employed for drug targeting or to enhance the activity of the protein. These conjugates represent a growing segment of therapeutic molecules in the global pharmaceutical pipeline, which includes Antibody-Drug Conjugates (ADCs) as well as biopolymer-drug constructs. The Wolfe Laboratories team has extensive experience in developing analytical and characterization techniques, formulations, and drug product processes.
Read More > CONTACT US >
Oligonucleotides
Oligonucleotides are a rapidly growing new class of biotherapeutics. Wolfe Laboratories offers a full array of oligonucleotide contract research organization services for RNA (siRNA, miRNA, mRNA, PMOs, PPMOs, and others) and DNA, as well as various delivery vehicles (aqueous solutions, lyophilized products, LNPs, VLPs, viral vectors, etc.). Our specialized platform includes specific strategies for characterization, duplex partner annealing, secondary structure analysis, physical property analysis of nucleic acid particles in solution, purity and quantitation of primary components and degradation products, formulation development/characterization, and drug product process development. Establishing a robust process for oligonucleotide drug production streamlines and de-risks pre-clinical and clinical development.
Read More > CONTACT US >
Formulation development services
Wolfe Laboratories offers formulation development services for oral, injectable and topical dosage forms, for all types of therapeutic moieties. We leverage the molecular understanding that we obtain while characterizing the pharmaceutical, biopharmaceutical, and/or biophysical properties of the novel therapeutic agent. In addition to the intrinsic molecular properties, we consider the extrinsic stressors that the molecule will face over its development lifetime, including drug substance manufacturing, drug product manufacturing, componentry compatibility, storage, and administration. In developing the formulation, we consider the route of administration, and the biological barriers that must be overcome in order for the molecule to reach its active site.
Read More > CONTACT US >
GMP & GLP Testing
Pace Life Sciences analytics provides our customers with state-of-the-art qualification and validation analytical methods, in a GMP and GLP level.
Read More > CONTACT US >